Efficient Website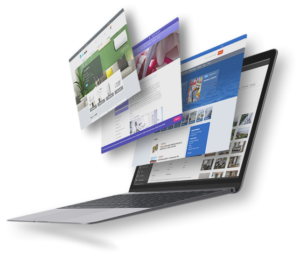 We look at web design from a creative and strategic perspective, and our solutions are designed so that websites provide useful information and encourage audiences to action and thus achieve the expected results.
In order for websites to be effective it is especially important from the beginning to have a clear strategy developed in relation to the goals we want to achieve.
---
Highly Responsive web design
A user experience on different devices can greatly affect the efficiency and performance of your pages.
If a smartphone user on your site finds that information is difficult to reach, there is a great chance that they will go away from your website.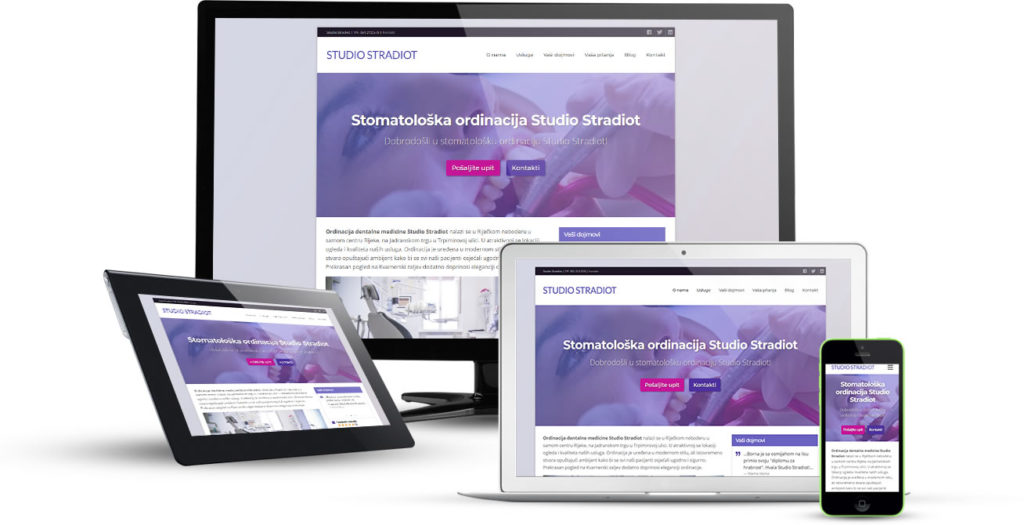 That's why we give special attention to responsiveness, so the pages and its elements are carefully tailored to all sizes of screens and devices – from smart phones and tablets to laptops and desktops.
Our web development services
Our products are more than just a nice looking, and the websites are fully equipped for SEO and other marketing activities.
An analysis and a well-designed plan

analysis of the existing situation and preparation of the plan

Website Hosting

providing and configuring web hosting accounts, domains, and CMS installations

Shematic sketch, blueprints

designing a blueprint / wireframe scheme and design design concept

Fully Responsive web design

programming and coding custom responding websites (custom theme design)

SEO features

implementation of a complete SEO background (optimization of HTML5 code, meta tags, enriched content by schema.org, permalinks, XML site map)

Custom Content

creating content or migrating an existing content

Professional web elements

hundreds of thousands of professional photos and illustrations of choice and various proven software additions

Google services integration

implementing Google Analytics, the Google Search Console site tracking service, and signing up on Google Business

Website Maintenance

Active site tracking and maintenance
---
Website creation process
1.

Analysis and Strategy

Each project begins with an exploration of your needs, the current state of affairs and the opportunities for a good presence on the Internet. We all document and convert to the project plan.

2. Creative Web Design

We create the information architecture and define how the final solution will look and work, from schematic sketches to the final look of the website.

3. Coding and w

ebsite development

In coding and programming, we pay close attention to the overall user experience, customization to the specific needs and the speed of page loading.

4.

Testing and site launch

In order to ensure the quality of the web site in the testing phase, we look for ways to further improve and optimize performance and functionality.